Setting up a 4 node Raspberry Pi 2 Cluster
Setting up the right hardware.
Intro
Earlier I talked about, how I set up a single node Raspberry Pi.
This is post is about setting up, a 4 node Raspberry Pi 2 cluster aka C4Rpi based on this external post.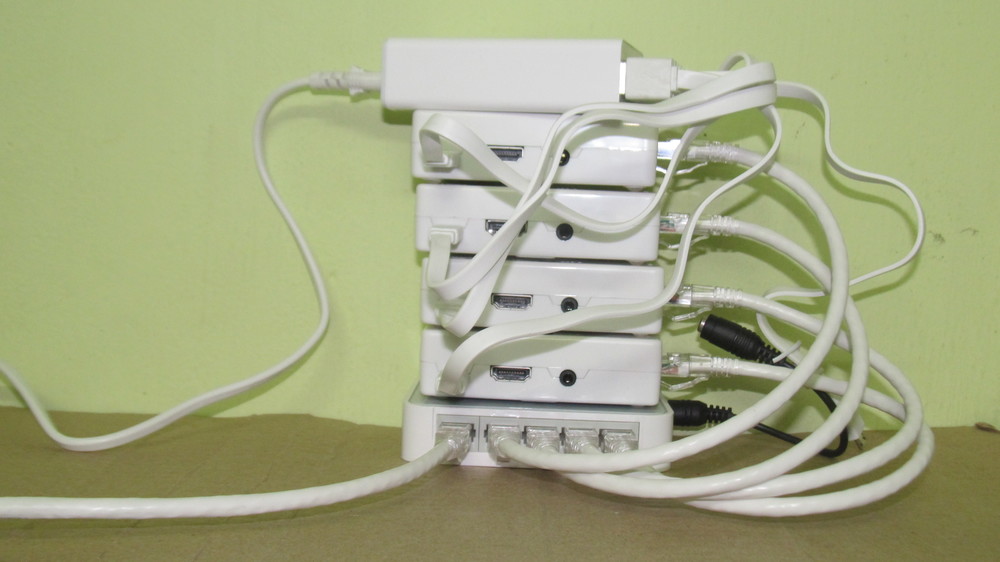 Components
Cluster set up can be split into 3 different functionalities.
Each node consist of a Raspberry Pi with Micro SD card and enclosed in a case.
In this cluster, we have 4 individual nodes.
Network switch to connect 4 nodes together and to provide an external link.
Chosen network switch has 5 slots in it.
Power supply to power individual nodes as well as the network.
Chosen power supply has 5 USB ports, 4 for powering 4 nodes and remaining 1 to power the Network switch.
This cluster has two connections to outside world.
Power supply cable, that can be connected to the mains power supply.
Network cable, that can be connected to LAN.
Pictures speak more
4 Raspberry Pi nodes + 1 Power Supply + 1 Network Switch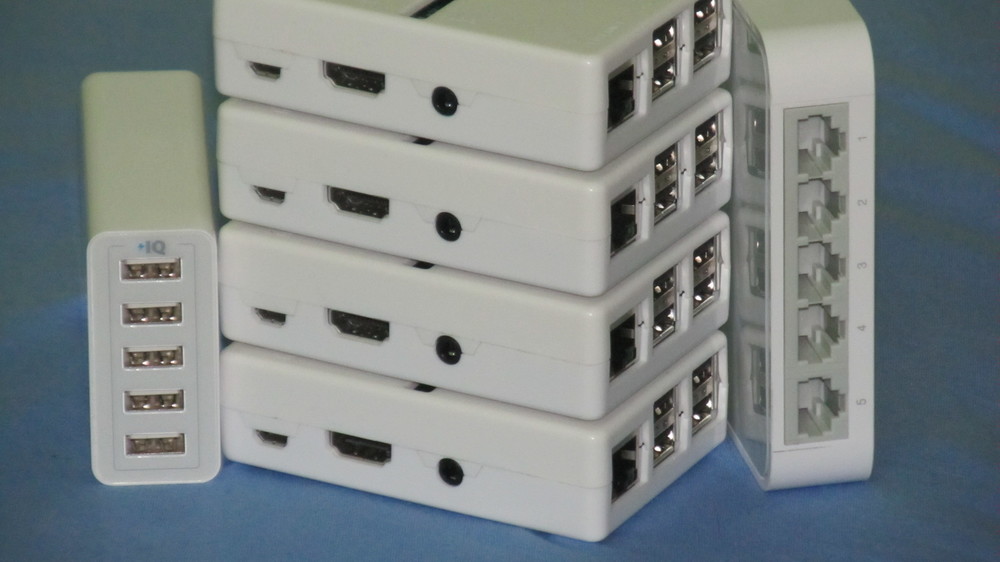 With required cables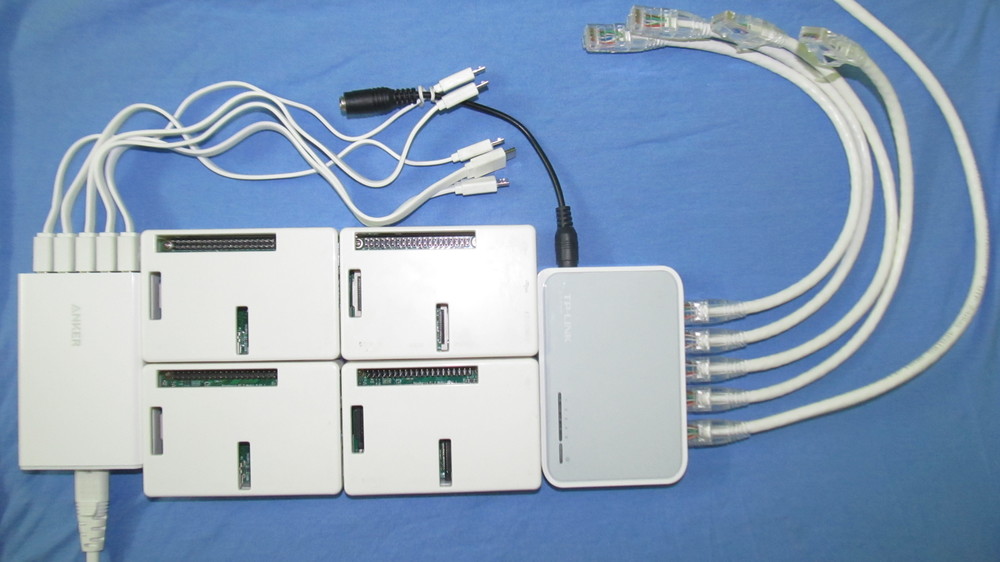 Note: Black wire and USB cable has to be linked.
Full set up with everything connected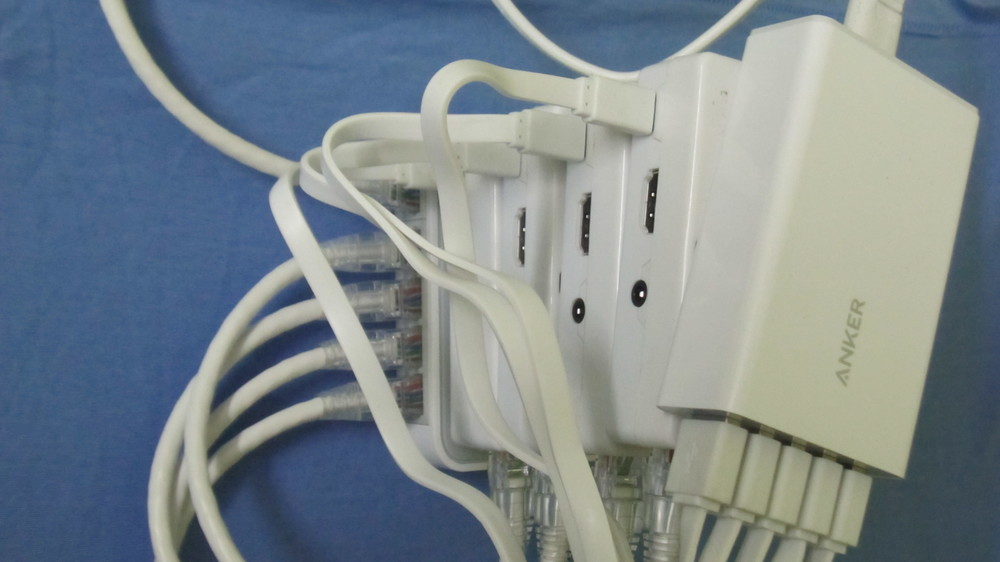 Bill of Materials
Core Components
Network
Power Supply
Overall Cost
So, overall cost is ₹ 15628.00 + 1069.75 + 2920.00 = ₹ 19617.75 (or $ 289.63 (at $1 = ₹67.64)).
This cost list is specific to Indian Market and based on Amazon.in prices as on Jan 18, 2016.
If you are ready, for approx ₹ 20k you can set up a 4 node Raspberry Pi 2 cluster.
Aesthetics
I had chosen all components to have same colour.
This includes, RJ45 network cable, USB cable, Raspberry Pi 2 case, Network switch and Power supply.
But, Jack barrel pin cable that powers the network switch is still black. No alternatives found in Indian Market.
In short, White everywhere, except one little piece.
Footnote
I will write about how to set up the required software and use this cluster.
Update on Jan 19, 2016
Added new pictures of the setup.
Minor edit in footnote.